STUDY OF POSE
COMPENDIUM OF 1,000 UNIQUE POSES
"This is a book for lovers of all culture - models, sculptors, painters, illustrators, and admirers of beautiful objects will all want this book. I want this book

- JEAN PAUL GAULTIER



Study of Pose is an ambitious and unique collaboration between high-fashion supermodel Coco Rocha and world renowned photographer and film director Steven Sebring, Study of Pose is a stunning 2,032-page volume of 1,000 unique poses that celebrates the eternal beauty and versatility of the human form.
The concept behind The Study of Pose was conceived by Sebring in the nineties, but the lack of a supermodel versatile enough to be his partner kept him from bringing it to fruition. Three years ago, when he encountered Rocha who has often been called "The Queen Of Pose", he knew he had found his partner. The two worked together on his experimental 360 degree "rig" for a few years before attempting to create The Study Of Pose - a book which catalogs over 1000 unique poses, each captured from 100 angles.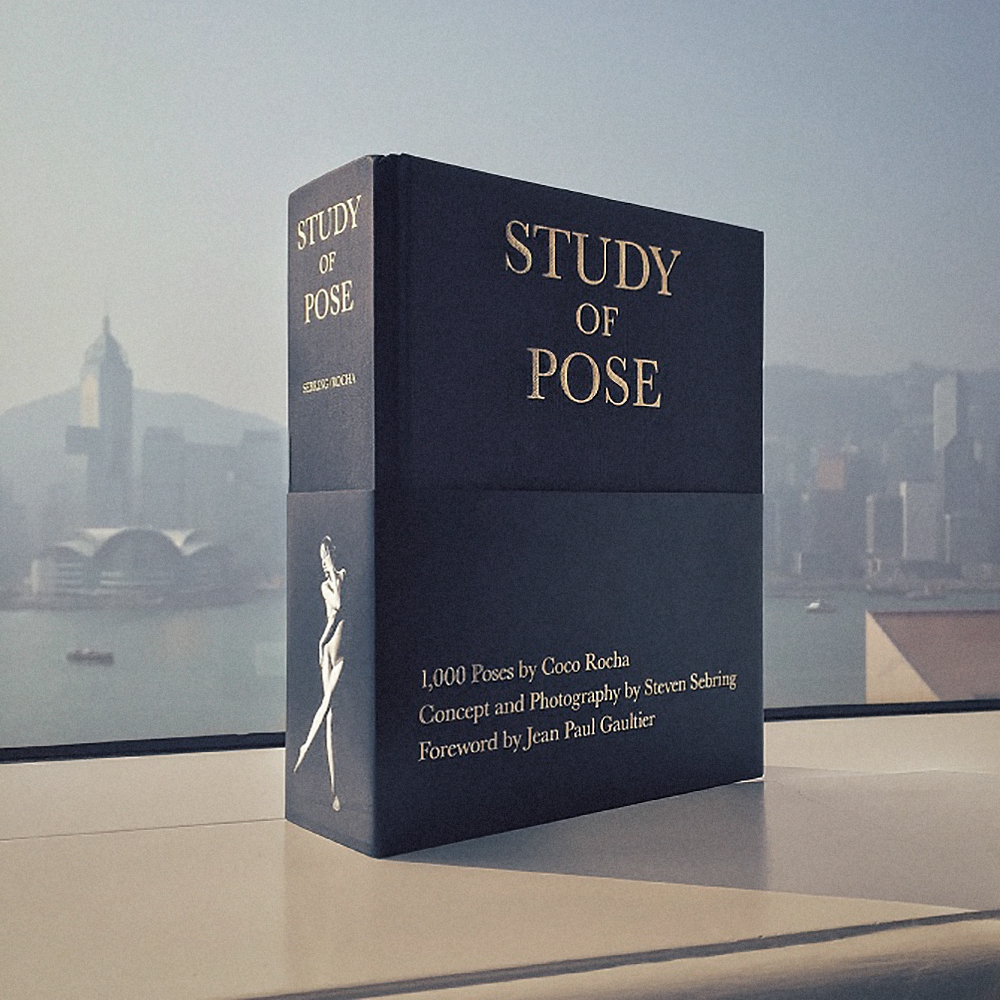 The result was 100,000 completely unique images. Taking the concept one step further, each pose has the ability to become interactive in the book's companion application that shows each pose in 360 degrees. This additional dimension brings the poses alive and invites the audience to explore the pose from all angles. Never have a photographer and muse covered so much ground in one publication. The finished product is definitive and exhaustive. It will appeal to artists, photographers, fashion fans and art lovers alike.