"It's like watching Leonardo's "Vitruvian Man" come to life, in motion and in three-dimensions."
— The New York Times 1/26/21





DANCE. EDUCATE. INNOVATE.

D A N C E L I V E by HERMAN CORNEJO, a dance company newly created in collaboration with SEBRING REVOLUTION, presents a ground-breaking digital and live platform featuring the most influential and emerging performing artists in New York City. Welcome to the future of dance.

D A N C E L I V E performances will be showcased using leading-edge technology—including streaming, cinematic virtual reality, augmented reality, and 360° capture—to bring an immersive experience with the immediacy and grandeur of a live dance performance to a global audience.

D A N C E L I V E will be featured on the Sebring House Platform, a user-navigable multimedia experience by acclaimed visual artist Steven Sebring, designed with the architecture of a gaming engine and accessible across all devices—from mobile to desktop to home theatre.


Herman Cornejo in rehearsals with Skylar Brandt for "New York Alive"

The Sebring House Platform, using a proprietary 360° camera system, provides stunning cinematography, giving audiences a beautifully immersive look at the
D A N C E L I V E process—from artistic inception to rehearsal to performance—as world-class dancers and choreographers develop new works.

The ongoing subscription-based series will form a library of content that offers insight and inspiration for those involved with or interested in the study of dance, movement, and audiovisual arts.


THE DANCELIVE SERIES

ACT I - All Access: The Show Behind the Show
This interactive live-stream experience provides a backstage look at the creative process of leading performing artists as they train and rehearse for their turn in the spotlight. Featuring interviews with the dancers and creative teams, viewers will discover the breadth of talent, skill and dedication that goes into bringing these exciting new works to the stage.


ACT II - In Motion: Dance on Film
The components of the D A N C E L I V E process, in addition to being streamed live, will be crafted into a library of films, available for on-demand viewing, directed by award-winning filmmaker Steven Sebring (Patti Smith: Dream of Life), offering audiences a multilayered, cinematic exploration of the dancers' artistic expression.


ACT III - Spotlight: Live Performances
D A N C E L I V E performances will be presented at the Revolution Theatre—the historic former home of the Clinton Star Theatre in downtown Manhattan—during intimate VIP (socially distanced) gatherings, available to at-home audiences via live stream.


UPCOMING PROGRAMMING


"New York ALIVE" — January 30th 2021
Sebring Revolution and D A N C E L I V E present new works by choreographer Joshua Beamish featuring world-renowned dancers Herman Cornejo and Skylar Brandt, both principal dancers with American Ballet Theatre.

The program consists of two pieces: A pas de deux, by Joshua Beamish, accompanied by an original score by Peter Sparacino, and a solo piece created and performed by Herman Cornejo, set to George Gershwin's iconic "Rhapsody in Blue" as performed by internationally renowned pianist Horacio Lavandera.

Special thanks to Norma Kamali for the costumes for the Pas de Deux

Interview with Herman Cornejo about "New York ALIVE"

"The two pieces exude a sense of rebirth," explains Herman Cornejo. Reflecting on the inspiration behind the program's score, he adds, "I thought of Gershwin's epic "Rhapsody in Blue." Its incredible power made me feel New York's wonderful energy all over again—that feeling that anything is possible [here]—and I recovered hope."

As for the role of art in the midst of a global pandemic: "As artists, we know the reason this city will endure: the timeless energy that nurtures its creative impulse. New York has so many facets; when art cannot be presented in big theaters or museums, it starts to filter out and develop in the most incredible ways and forms in the most uncommon places. Creativity means moving forward. It has the power of healing and it wraps you up with faith. With this show we intend to generate a relief for the soul and give creativity its momentum again. These performances are born hand in hand with the creation of the new company D A N C E L I V E by Herman Cornejo, in partnership with the amazing Steven Sebring, who gives a revolutionary twist to everything he touches."



WHO WE ARE

STEVEN SEBRING, an Emmy-nominated director, photographer and self-proclaimed photo scientist, is the creator of SEBRING REVOLUTION, a media company of artists and technicians using cutting-edge proprietary camera technologies to create immersive and interactive storytelling experiences.

For more than twenty-five years, Steven Sebring has collaborated with innovators in the realms of fashion, music, art, sports and film. He is the recipient of the Sundance Excellence in Cinematography Award, multiple Clio Awards, and received an Emmy nomination for his full-length feature film Patti Smith: Dream of Life.

Clients and collaborators include: The Smithsonian Museum, PBS, American Ballet Theatre, Vogue, Vanity Fair, W, MAC, Estée Lauder, Coach, Tiffany & Co., Christie's, Patti Smith, Zac Posen, Rodney Mullen, Jack White, Coco Rocha, and more.



HERMAN CORNEJO, according to The New Yorker, is "the most technically accomplished male ballet dancer in the United States." Known also for his on-stage charisma, he was described by critic Claudia La Rocco as "not a fairy-tale prince," but "something more interesting, and more useful, really, for ballet: a believable, 21st-century hero." During his legendary twenty-plus-year career at American Ballet Theatre, the Argentinian-born principal dancer garnered universal acclaim and numerous awards. Today, he continues to develop his art, exploring the infinite possibilities of dance with the perspective of both a dancer and director, knowing that live dance has the power to transport both dancers and audiences to another dimension. Dance created a world for him to exist; Now, he is creating a new world for dance.

Herman Cornejo has performed on numerous stages around the world as guest artist, including New York City Ballet, Boston Ballet, La Scala de Milan, Bolshoi Ballet of Moscow, The Mariinsky Ballet of St. Petersburg, Kremlin Ballet, Dortmund Ballet, Hamburg Ballet, National Ballet of Japan, Universal Ballet of Korea, Teatro Colon of Argentina, among many others. He has won more than 20 international awards during his career, since he started off professionally at the age of 14: Gold Medal at the international Moscow competition in 1997; The Star award of the 21st Century in New York 2005; Best World Dancer, "Prix Benois de la danse" in Moscow 2005 & 2014; Mr. Expressivity award in St.Petersburg 2010 & 2013; New York Dance Outstanding Performer "The Bessies Award" 2013; Best World Male Dancer, the "Positano Award" in Italy 2018 and The Best Argentine Dancer of the decade "The Platinum Konex" in 2019. Also in 2019 he celebrated his 20th Anniversary with the American Ballet Theatre, one of the most acclaimed ballet companies in the world.

After a long, celebrated professional journey, Cornejo is thrilled to continue his artistic practice and enrich his contribution to the history of the arts
through D A N C E L I V E.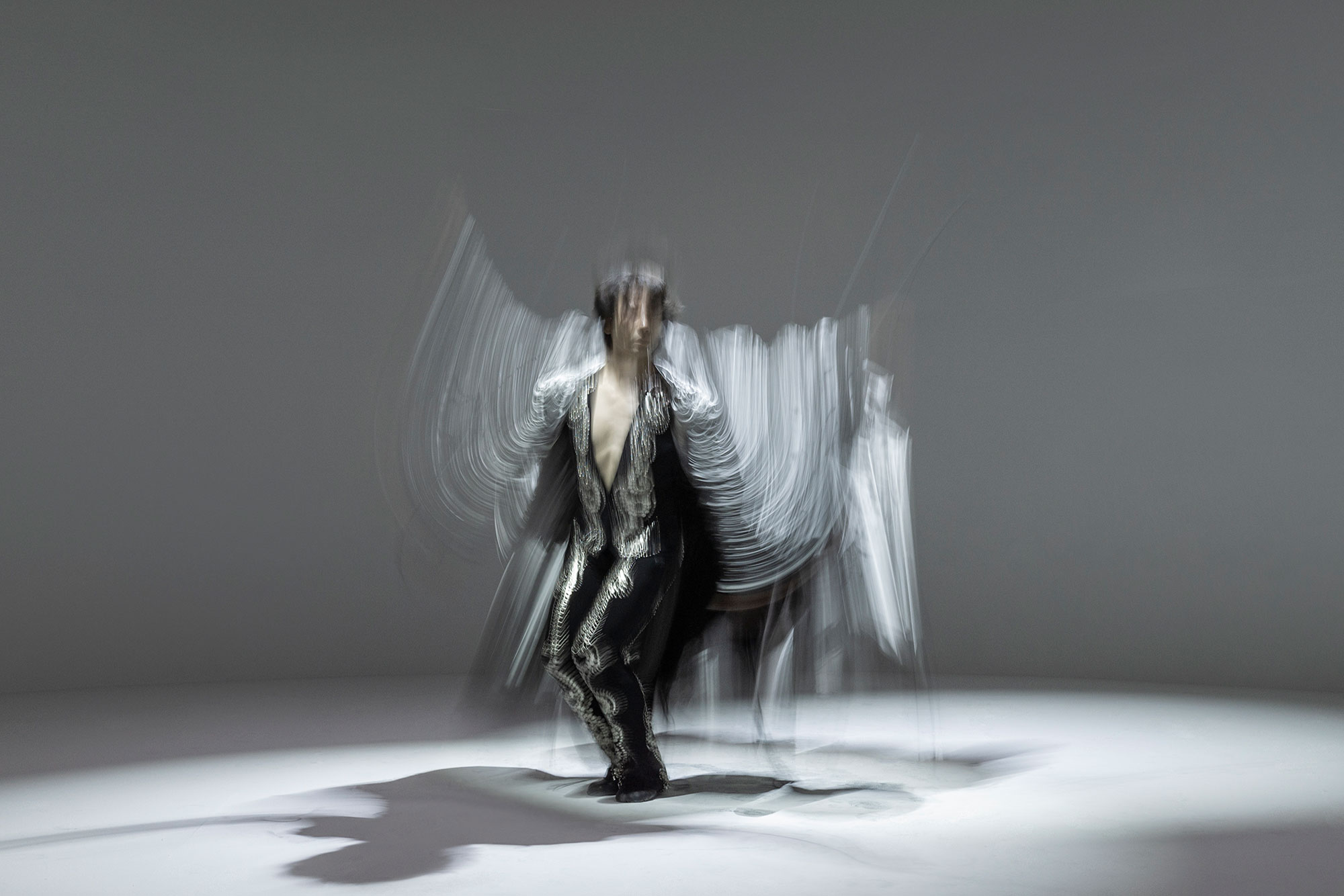 For more information or to discuss sponsorship or funding initiatives, please contact us at studio@sebringrevolution.com