DONNA KARAN
WOMAN IN MOTION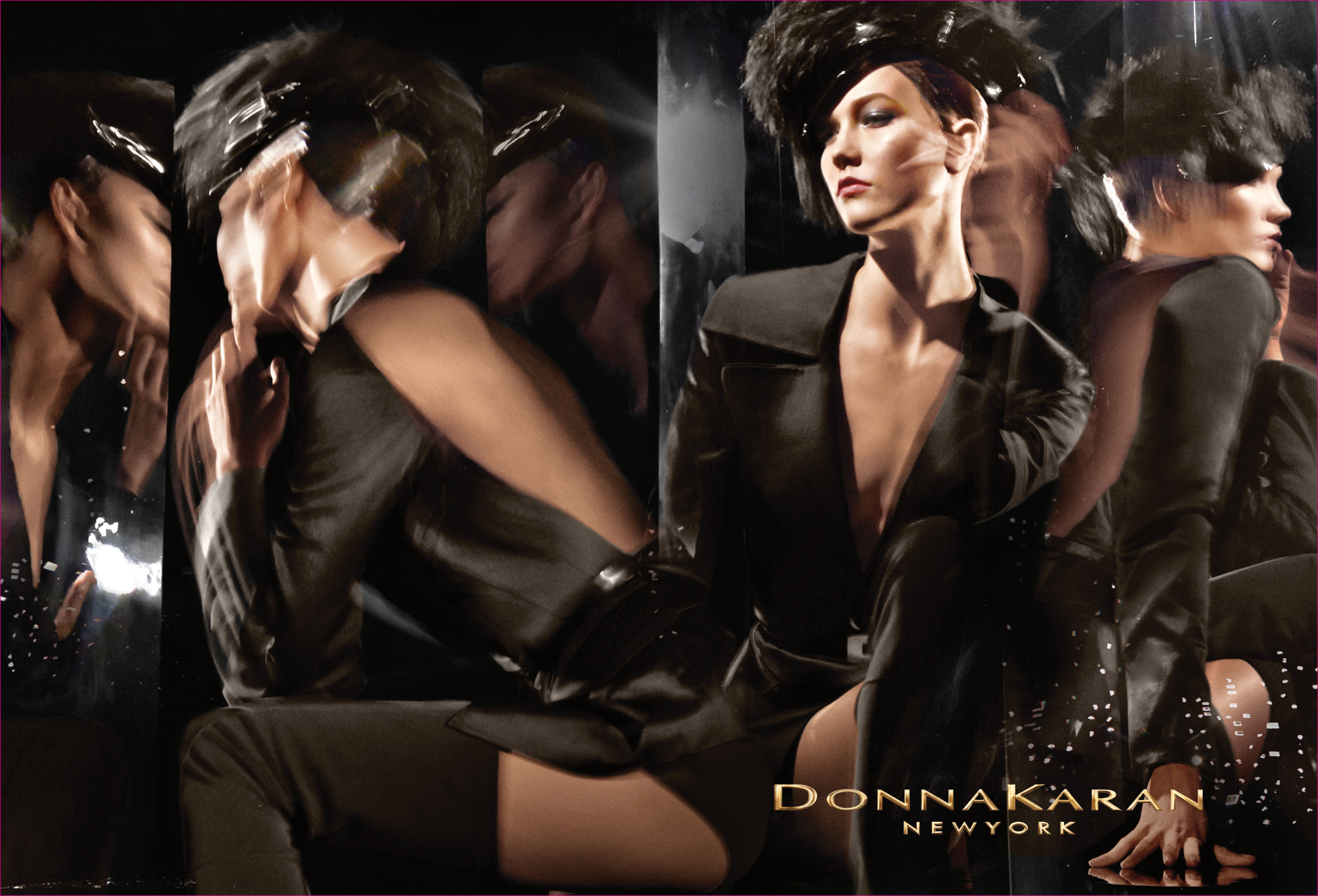 Donna Karan
Celebrates 30 Years

WOMAN IN MOTION
An Innovative Film and Fall 2014 Ad Campaign
"30 years ago, I set out to design clothes for the woman who lives in motion. A creative, urban woman like myself, who juggles myriad roles – professional, wife, mother, philanthropist …. A woman who never knows where a day will take her or how it will end. We put Rosemary in a car, the city sweeping past her. We showed her multi-faceted life, her family, her work, her aspirations. Over the years, we journeyed with her to Africa, Vietnam, all over the world. We even elected her president. This is a woman who constantly moves forward.
Today, the Donna Karan woman is busier than ever. She's become more powerful, more sensitive, more artistic, and more expressive in how she approaches her life. I wanted to capture the essence of this woman. To visually capture a woman's soul and spirit from the inside out. Then I saw Steven's show at the Armory, called Revolution. Here was a work of art that brought everything I was feeling to life. The body. It's movement. It's expression. It's metamorphism, from one thing into another. The woman and her body like you've never experienced it before. To work with Steven on this film has been a creative joy and culmination of everything I stand for."
Woman in Motion is the ultimate merging of art, technology and fashion by two industry icons. In what looks like manipulated film yet is, in fact, sequenced photos, model Karlie Kloss is captured from every perspective, using 100 surrounding cameras inside a geo dome.
"Donna Karan is the first luxury brand that has embraced what I consider a revolution of light and motion in an all media interactive campaign," says Sebring, who has been working on this breakthrough technique for five years. "It's pure, a collision of film and stills. I'm using technology to make art, to take it to the next level. This is where technology is going. It's theater, art, everything."
In commemoration of Donna Karan New York's 30th Anniversary, a series of Woman In Motion windows and in-store installations– featuring the film as well as blow ups of the stills - will be exhibited in an estimated 30 stores around the world. The premiere installation will launch in late July at Bergdorf Goodman's in New York City, which was the first store in the world to launch the brand in 1984. Donna Karan New York stores in NYC, Las Vegas, Shanghai, Seoul, and London will all have installations, along with in-store boutiques at Saks, Neiman Marcus and Holt Renfrew.