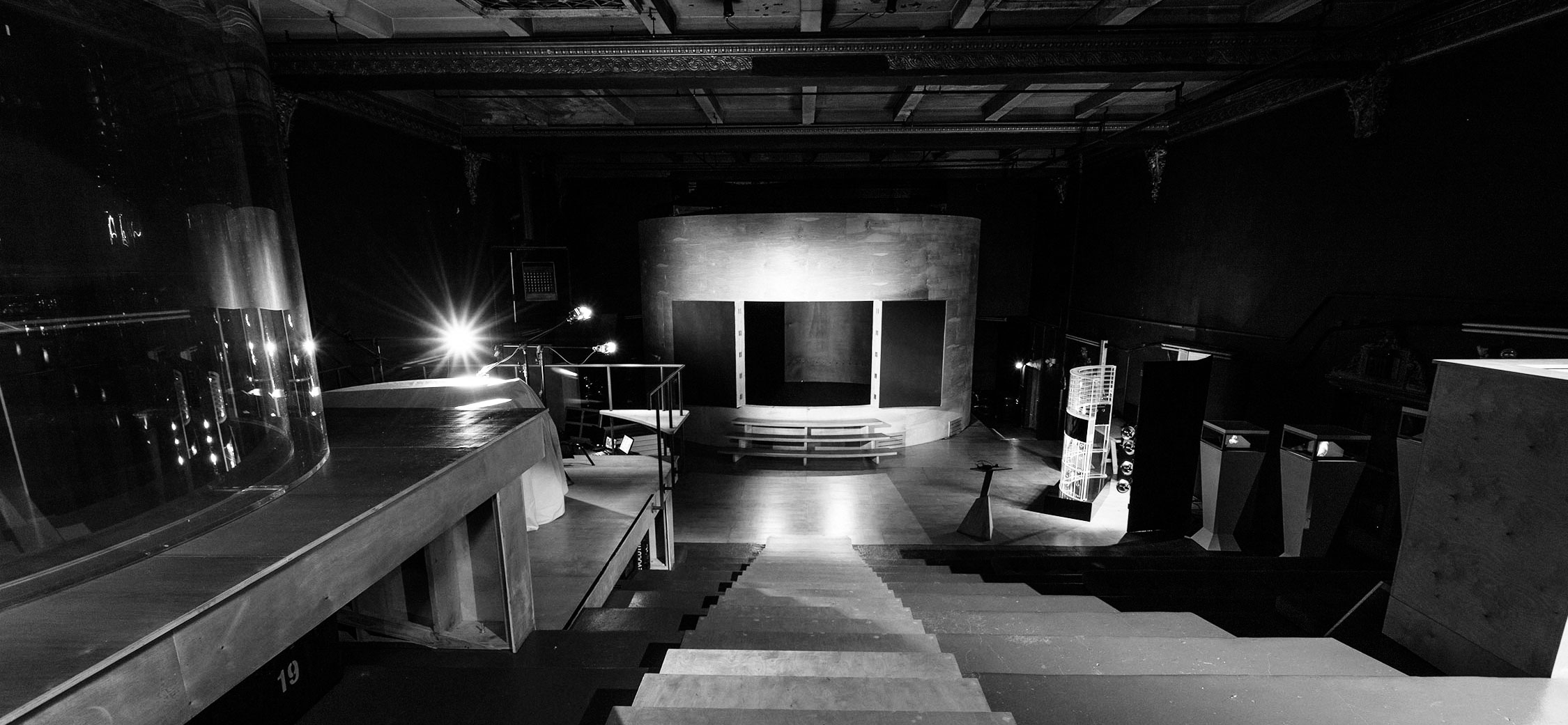 THE SHOW
An intimate, live music series featuring creative performances by today's top artists which are captured by Steven Sebring using his cutting-edge Sebring Revolution System (SRS). All shows will be livestreamed and accompanied with behind-the-scenes content.

RACONTEURS VIDEO
THE STRUCTURE

The Sebring Media and Art Lab, located on NYC's Lower East Side, is in a historic vaudeville theater that was once the home to Charlie Chaplin and the Marx Brothers. Revolution Sessions provides an intimate and exclusive "Backstage" look into the artistic process. Musicians, visual artists, writers, poets and the visionaries of our time are given a forum to converse candidly about their influences, philosophies, techniques and creative process. SESSIONS is an unscripted window into the personal artistic worlds where the extraordinary is the ordinary - delivering a multi-dimensional view of the artists beyond their body of work.
HOLOPRISM TOWER

Pulling back the curtain on the traditional music series, Revolution Sessions captures the artists live, from the moment they enter the studio. Showcasing intimate conversations between them with Revolution Sessions creator Steven Sebring and other special guests, these non-scripted encounters are a primary element of the series. Season 1 will feature a variety of artists representing different disciplines, cultures and medium, telling stories through their live expressions of art.



Before the invention of social media, the only way to find out what happened backstage was to somehow get back there yourself – a tall order when trailing the world's biggest bands, walled off by a legion of security and roadies.

CLICK & DRAG TO INTERACT


Highlighting each episode, as an encore of sorts, the artists will step inside the SRS, and while being captured by its cutting-edge photographic technology, perform their greatest hits. Audiences can engage with the content on the Sebring Revolution App which includes additional takes, augmented reality experiences and interactive imagery.


THE CREATIVE
Sebring Revolution is a media and production company creating photography based, multi-dimensional media, with proprietary 360-degree camera technology.

Thriving across all platforms and devices, Sebring Revolution creates interactive and immersive content for traditional print and digital media, mobile applications, broadcast, social media and 3D technologies, including augmented and virtual reality - all from a single SRS capture. Audience members will witness the SRS at work, as a single capture creates a three-dimensional moving image.

Revolution Sessions will showcase artists in an entirely new and dynamic way. Using the SRS, Steven will capture the true beauty and realism of the artists in all dimensions without the use of CGI. Each exclusive, livestreamed event, including a limited live audience, will allow fans to experience bold creative concepts coming together with state-of-the-art technology, in real time.